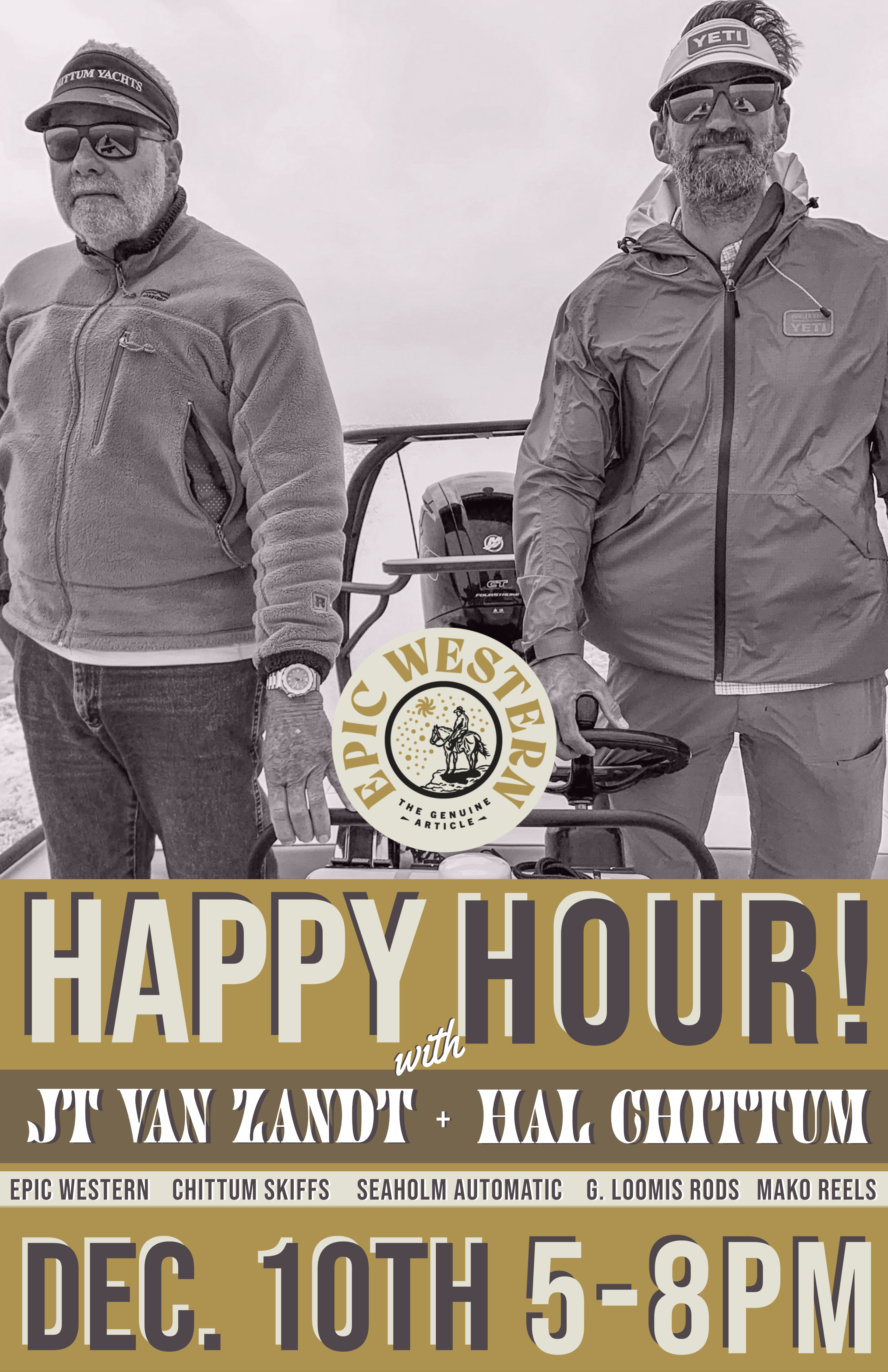 Clear your schedule for next Friday afternoon, December 10th! We've got Mr. JT Van Zandt stopping by for a cocktail hour with Epic Western and some of his favorite brands at Gordy & Sons. Hal Chittum of Chittum Skiffs will have JT's brand new Islamorada 21 Skiff in tow as well.
We've stocked Epic Western in our fridge from most of the year now, and we're huge fans. Forget the other competitors with their mixes and malt liquor. Real, 100% Blue Agave Blanco Tequila is the only way to go. Add mineral water, lime and a pinch of salt and you've got a damn good cocktail.

If you're a Ranch Water fan, you'll dig this one. Especially if you've tried the other canned options out there and have been turned off by the synthetic, unnatural flavor.

JT will take the floor at 5pm and talk about fly fishing in Texas, conservation, destination trips and his favorite gear. If you have any questions about Mako Reels or Loomis Rods, JT is the guy to ask!

After he wraps up, we'll let Hal takeover at 6pm and talk all things flats skiffs. Hal's designs and influences can be noted in almost every modern flats skiff sold today. His on the water experience, both guiding and fishing, is directly reflected in the buildout of his Chittums.

So save the date, bail out of work early and come hang out with us at Gordy & Sons next Friday. We'll enjoy some ice cold Epic Westerns and shoot the breeze with JT and Hal. We'll see you there!