Posted by B. Boyette on Aug 27th 2022
Hunting Season is nearly here. Check out these can't-miss items in our Dove Hunting Buyer's Guide for the 2022-2023 hunting season. Click the links below to shop online, or swing into our Houston showroom to shop in person. Happy hunting!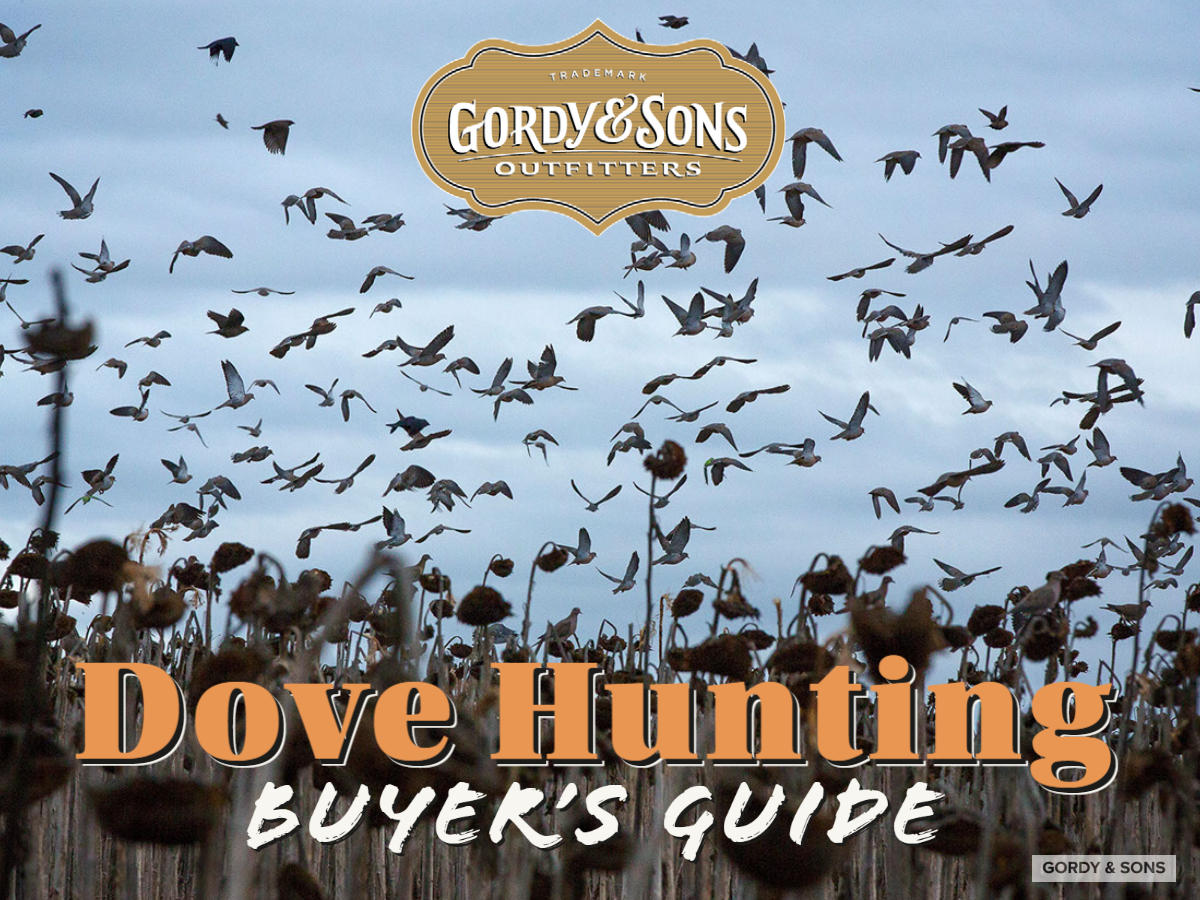 1. Duck Camp Lightweight Shooting Shirt - Short Sleeve
The Midland 2.0 camo hunting shirt is one of our best selling hunting shirts at Gordy & Sons. It was designed out of a need for a brush country camouflage that actually conceals us hunters in the field. The photorealistic patterns on the market with sticks and leaves didn't quite conceal us in the unforgiving brush, so we created something better. Wear this camo for dove, quail, whitetail, hogs or any other game animals that frequent the thorny thickets, dead mesquite and underbrush.
This lightweight shirt doesn't stick to your skin like a trash bag. It's made with 100% Nylon Supplex, which provides durability and a soft hand-feel. Do yourself a favor: throw out your cheap, plastic feeling hunting shirt you bought at a big-box store and up your hunting game with a Duck Camp hunting shirt in Midland 2.0 camo. Doves and high plains/grasslands game animals: beware!
Get it here.
2. Beretta A400 XPlor 20ga 28"
The Beretta A400 is one of the best selling shotguns in store and is right at home in the dove fields, duck blinds or on the clays course. Available in 12ga, 20ga and 28ga, there's a perfect configuration for every pursuit.
The A400 XPlor is capable of shooting both lead and steel. Blink technology allows the shooter to fire up to 4 shots in one second, making follow up shots on game or clays smooth and efficient.
The gas operating system has significantly less perceived recoil than an inertia system, and built in recoil reducers in the stock add an additional relief to the hunter's shoulder. It's a real advantage when hunting larger bag limits or when shooting multiple clays courses in a day.
The 12ga is a best seller and definitely more of a cover-it-all choice, but the 20ga is a standout favorite of ours.
Check it out here.
3. Fiocchi High Velocity Upland Game Loads 20ga 2 3/4 1oz 7.5 Shot
It's hard to beat a good 7.5 shot for dove hunting. The High Velocity from Fiocchi is a staff favorite at Gordy & Sons. At 1220 FPS, it's the perfect load for the entire season, especially as we stretch into the cooler days and birds are a bit more weary throughout the season.
Get yours here.
4. Twisted X 17" Men's Snake Boots
The Twisted X 17" Snake Boots are one of the best selling new items this season at Gordy & Sons. This boot check all the boxes: Comfy, waterproof, good looking and most importantly, snake proof!
These snake boots have a rear zip that makes foot entry a breeze, and removing the boot after a long, hot day of hunting even easier. A tough, slip resistant rubber outsole ensures safety and comfort even in the worst of conditions.
Get yours here.
5. Birdstrap Dove / Quail Latigo
If you're walking in and out of your hunt, the Birdstrap Latigo is the perfect accessory for keeping your quarry high, dry and away from those nasty fireants. Built tough as nails from tanned steer hide and brass hardware, the Birdstrap Latigo performs flawlessly year after year, and builds a beautiful patina over time.
The best part is all Birdstrap products are made right here in Texas. It's also perfect for any small game you hunt, including rabbit or squirrel. Click here to grab yours online.
6. Turtlebox Waterproof Bluetooth Speaker
Whether in the dove field or at the sand bar, we pretty much never leave home without our Turtlebox. Based right here in Houston, Turtlebox has redefined what quality means in the outdoor speaker world.
Turtlebox speakers are built tough as nails; they can take a beating, and are waterproof to boot. These speakers were designed by outdoorsmen who were tired of having to replace their bluetooth speakers every year. They tried everything, and no speaker on the market could hold up to the rigors of good ole' outdoor fun.
Our favorite thing about the Turtlebox system is they pair together via Bluetooth to give you TRUE STEREO sound. Many bluetooth speakers on the market can pair together and amplify your music over multiple speakers, but they all just pump the same mono sound. Turtlebox give you actual Left and Right audio, just like it was intended by the artists.
So whether you blare Paradise City during your dove hunt or wait til it's time to clean birds, don't forget to pick up your new Turtlebox Speaker!
(Pro Tip: consider grabbing two so you can experience the paired stereo feature)
Get yours here.
7. Walker's Silencer Bluetooth 2.0
Hearing protection is no joke. If you talk to someone who has grown up shooting they'll be able to tell you that either themselves, or someone they are close to, has severely damaged hearing from inadequate ear protection.
Our favorite product for hearing protection are Walker's Silencer Bluetooth 2.0 earbuds.
These are fantastic. They are significantly more comfortable than over-the-ear, muff style headphones; especially in the Texas heat! They feature a rechargeable dock-style battery and a noise cancelling at 24db.
They have an auto shutoff feature so you don't unintentionally drain the battery. You can also Bluetooth stream your favorite tunes or podcast to the earbuds while at the range or in the field.
Grab yours here.
8. Peregrine Venture Bucket Pack
The classic dove hunting bucket rig gets an update with the Venture Bucket Pack from Peregrine. This rig features backpack straps for transporting to and from the field and a seat that you can comfortably sit on for the entire day.
The pockets can hold up to 5 boxes of shells, so you'll always be prepared. (Don't let your buddies know or they'll get you to mule in their ammo.) A water bottle holder is also integrated to keep you fully hydrated when that sun peaks high.
The Venture Bucket Pack includes a 5 gallon bucket, and the pack itself is insulated to keep contents safe from the high midday temps. Don't forget to pick up the Peregrine Bucket Ice Pack as well.
It fits perfectly in the bottom of the bucket (or any 5 gallon bucket), and will keep your quarry cool without getting wet from melting ice.
Click here to shop.
9. Beretta Waxwear Cartridge Bag
Keep your gear organized and dry with Beretta's Waxwear Cartridge Bag. This field bag will hold up to 6 boxes of shells and your other necessities while in the field or at the range.
This Beretta bag has no oily finish or smell, so don't worry about messing up your clothes or truck seats! It also floats if you double it up as a blind bag during waterfowl season.
It includes a shoulder strap for transport to and from the field and side pockets for anything else you want on your hunt.
Shop here.
10. Orvis Pro Series Gun Cleaning Kit
No hunting gear list is complete without a cleaning kit. The Orvis Pro Series kit is one of our favorites because it's extremely packable. It will cover your 12ga and 20ga cleaning needs.
The 3pc pvc coating cleaning rod measures 32" when assembled, and comes with both mops and wire brushes.
Keep this kit in your truck or back at camp and you can clean your firearm right on the back of your tailgate. This Orvis kit also makes a great gift for the hunter in your life! You can't have too many cleaning kits, especially of the packable variety.
Pick up yours here.
11. Gripstick Magnetic Cartridge Collector
It's always a good idea to pick up your empties, and many dove leases require you to do so. The Gripstick is a perfect tool to keep handy for grabbing those spent shotgun shells.
Capable of picking up 50 cartidges at once, the Gripstick makes quick work of cleanup when you're ready to head to the house. It extends from 68cm to 100cm, and is also an all-time favorite for the duck blind when you don't want to fish spent shells out of cold water.
Shop here.
12. Orvis Stainless Game Shears
Make quick work out of cleaning your birds with the Orvis Stainless Game Shears. Throw those old rusty fiskars away and get a set of these high quality cutters that will make your processing that much more efficient.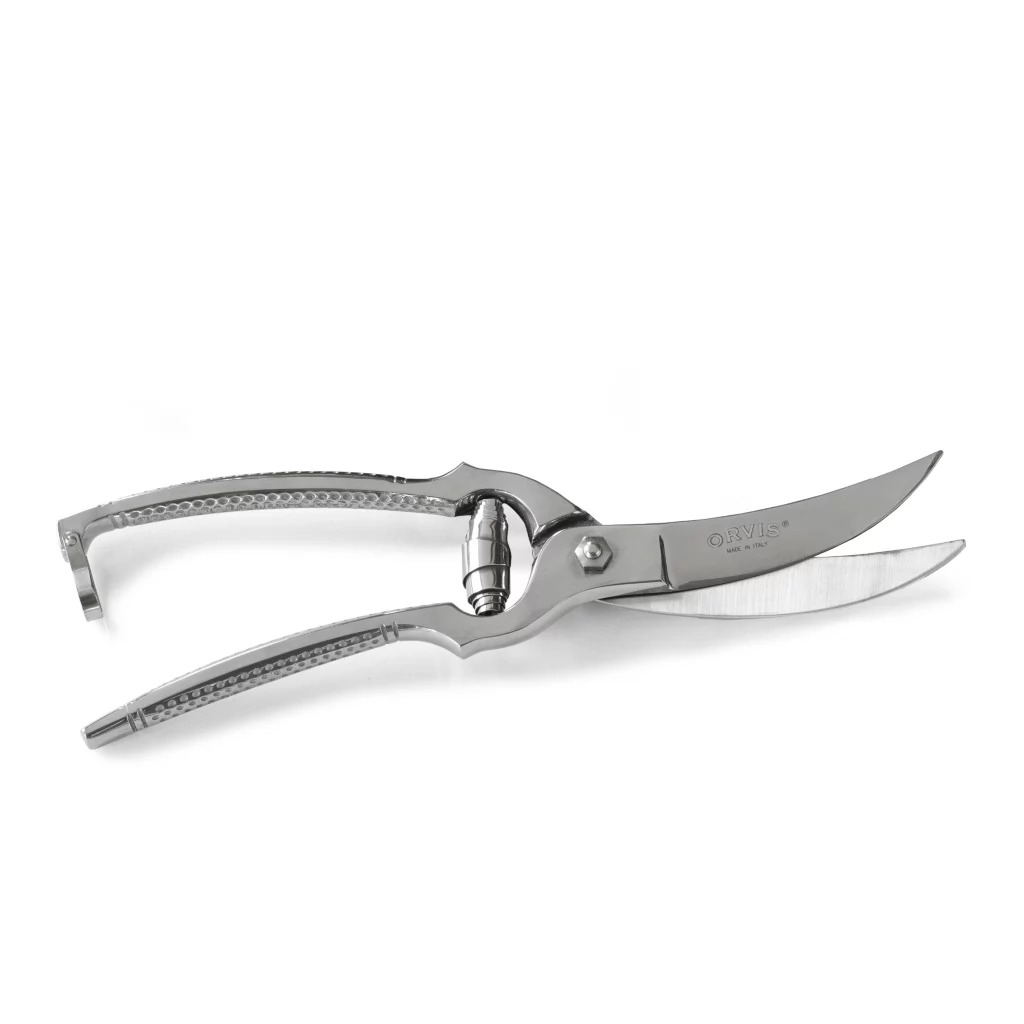 These shears are also perfect for quail or any other game bird. They feature a notched blade that allows you to quickly cut through bone and cartiledge. This is another great gift!
Shop here.
There's your must-have list for this year's dove opener. We could go on and on, but if we had to pick just a few, these are at the very top of our list! For more info on what you can't live without this hunting season, swing in to Gordy & Sons, or give us a shout at (713) 333-3474 to speak with one of our experienced sales associates.