Let's face it: it's not always easy shopping for the outdoorsman in your life. Hunting and fishing enthusiasts tend to have everything, or have very particular tastes. We've assembled a list of some of our favorite gift ideas to help make shopping for the fly fisherman, hunter or shooter in your life an easier process.
Duck Camp Lightweight Shooting Shirt - Short Sleeve

The Midland 2.0 camo hunting shirt is one of our best selling hunting shirts at Gordy & Sons. It was designed out of a need for a brush country camouflage that actually conceals us hunters in the field. The photorealistic patterns on the market with sticks and leaves didn't quite conceal us in the unforgiving brush, so we created something better. Wear this camo for dove, quail, whitetail, hogs or any other game animals that frequent the thorny thickets, dead mesquite and underbrush.
This lightweight shirt doesn't stick to your skin like a trash bag. It's made with 100% Nylon Supplex, which provides durability and a soft hand-feel. Do yourself a favor: throw out your cheap, plastic feeling hunting shirt you bought at a big-box store and up your hunting game with a Duck Camp hunting shirt in Midland 2.0 camo. Doves and high plains/grasslands game animals: beware!
Get it here.
Bajio Sunglasses
Bajio (pronounced BAH-HEE-OH) is a Florida-based optics company that builds some of the highest quality fishing and sportswear sunglasses on the market. Bajio has taken the fishing world by storm, and have been getting rave reviews from guides and anglers all over the planet.
We carry a myriad of different frames and lens colors in both glass and plastic options. The Bales Beach is one of our best selling models. They are a medium to large fit, feature an 8-base wrap that blocks out unwanted light, and vented sideplates that help with fogging.
If you're looking for more of an everyday-style frame, check out the Calda. It's a medium fit, 6-base wrap that works just as good at a ballgame as it does on the water.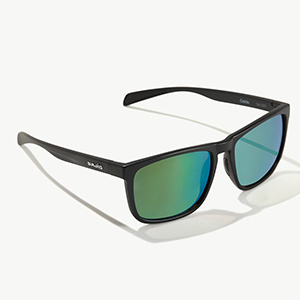 'The Browning Superposed: John M. Browning's Last Legacy' Book
From its financial history to its corporate personalities, The Browning Superposed: John M. Browning's Last Legacy was a story written by firearms historian, Ned Schwing, about the gun and the companies and men who made it. This limited-edition book features a branded leather cover, premium-grade paper, stunning design, and over 650 photographs that visually walk you through the history of the Browning Superposed shotgun.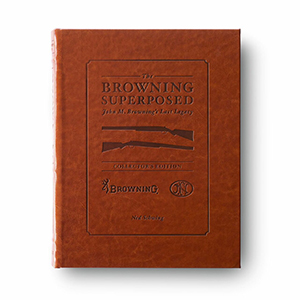 If you're shopping for a shotgun lover, there's no doubt that they will be familiar with the legendary Browning Superposed. With a special price reduced for the holiday season, this is a must have for any shotgun enthusiast!
Filson Fly Rod Case
The Filson name has long been associated with a unique combination of quality and ruggedness, and the Filson Rod Case doesn't disappoint in either area. This hard-bodied travel case is made with a honeycomb shell and is wrapped in Filson signature Rugged Twill. Fully padded, it's outfitted with removable dividers to create a custom fit for reels and gear. Adjustable tie-downs can accommodate multiple rods loose or in tubes.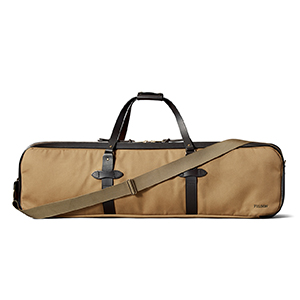 Whether used to store rods and reels at home, or for safety and protection during travel, the Filson Rod Case is the perfect gift for the discerning fly fisherman.
Goat Box Coolers
GoatBox Co is the newest arrival in the world of high performance rotomolded coolers, and they are the first company in quite a while to bring anything innovative to the table. Available in both 50 quart and 70 quart options, GoatBox keeps all your frosty beverages ice cold and all your gear right at hand.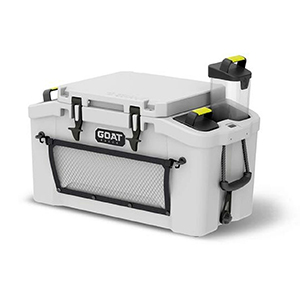 Each cooler comes with 4 GoatCans, each of which you can customize to suit your needs. Fill them with shotgun shells, bungee cords, jumper cables, first aid supplies, or whatever you can think of. You can even buy GoatCans that come pre-packed with supplies.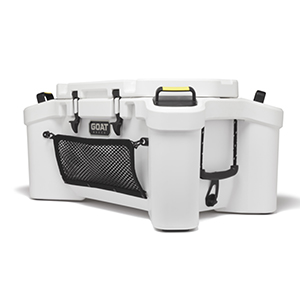 Rig'Em Right Floating Shotgun Case
It's tough to find a more practical case for the waterfowler in your life than the Rig'Em Right Floating Shotgun Case. It's made from a super durable, waterproof shell that will take year's of abuse. The case features a zipperless system that won't fail; just unstrap the main entry, unfold the opening and slide your shotgun in. A foldover flap and velcro seal keeps water out and stands the test of time.
At 53" long, the Floating Shotgun Case will accommodate about any modern shotgun on the market. The case features thick flotation, a rigid EVA tip for barrel protection, and a padded shoulder strap to free up your hands when your're carrying decoys in and out.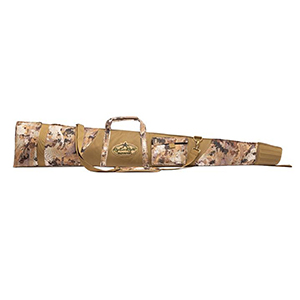 Get yours here.
Universal Gun Care Range Bag
At $69.99, the Universal Gun Care Range Bag is a fantastic gift for any shooter. It includes brass brushes for .410, 28ga, 20ga, 16ga and 12ga shotguns, as well as many different popular rifle and handgun calibers. Cotton mops, patch pullers, aluminum rods and a cleaning mat round out an extremely handy gun care kit that everyone can appreciate. It also double as a range bag.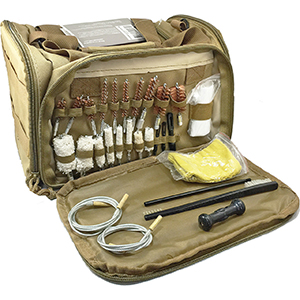 Check it out here.
"Lords of the Fly" by Monte Burke
This is one of our fly shop favorites! Lords of the Fly chronicles the South Florida tarpon fishery in the 70s and 80s in all of its raw, wild glory. The discovery of Homosassa as the premier tarpon destination for gigantic tarpon is documented in it's entirety with a colorful cast of characters that are larger than life: Steve Huff, Tom Evans, Ted Williams, Stu Apte, Left Kreh, Billy Pate, and many others.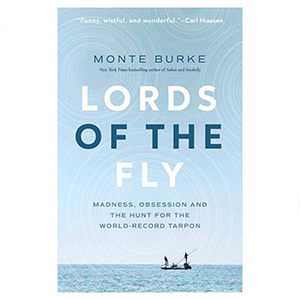 Whether you're a lifelong fly fisherman, a novice tarpon angler or just a fan of great historical nonfiction,Monte Burke's latest book will earn a spot among your literary favorites.
Seaholm Automatic Watches
Seaholm builds beautiful, automatic timepieces for men and women who spend as much time as they can out of the office. These Swiss-made automatics are anti-magnetic, water resistant and shock resistant, so you don't have to worry about your watch when you pursue your outdoor passions.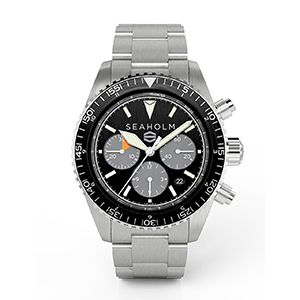 Check out the Flats Chronograph and the Rover, two of our best selling automatics. As a bonus, Seaholm's headquarters is based in Austin, Texas. We love our Texas brands!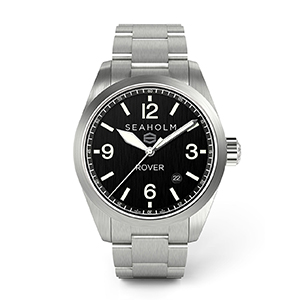 Headspin Light Kit
What gift buying guide would be complete without a handy-dandy flashlight? The Headspin Light Kit is one of our holiday staples. Keep it in your car, garage, or wherever you may need a light on the go. It recharges via wall outlet or USB in your car, so you've always got power on the go.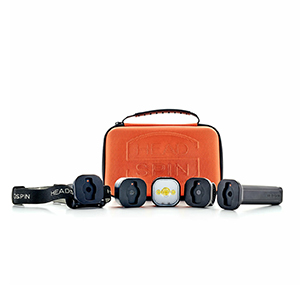 The Headspin features a patented "SpinDock" technology that allows for quick and effective mounts and dismounts. Go from a traditional handheld light to a head mount or bike mount in seconds. The light itself features a strong magnet that can attach to the underside of your vehicle hood if you need to do some roadside maintenance at night.
The Headspin Light Kit comes in a convenient carry case as well. Just add wrapping paper and a bow.
Well that about wraps up our 2021 Gordy & Sons Holiday Gift Guide. We tried to keep the list at 10 great gifts, but we've got dozens more in store and online. Be sure to swing in before Christmas for any last minute shopping needs!